IBM Blueworks blog
Posted by: Blueworks Live Product Management
The first update to Blueworks Live is here. The December release of Blueworks Live although not as big as our last announcement provides some key new capabilities in allowing you the users to collaborate even more than ever before. This release of Blueworks Live now allows our customers to create discussions and disseminate information within their areas to help foster a broader level of collaboration. When we first released Blueworks Live in November we included a community feature which allowed IBM and the rest of the BPM community at large to provide their experiences and best practices to the entire Blueworks Live community through the ability to post blogs, tweets, best practices, and relevant information in our public BPM stream. In this release we have now extended that capability for our users to "Post" relevant information that can help team members complete their work with more avenues of collaboration within their accounts. All users of Blueworks Live can now post information to their spaces in order to foster better communication and dialogue amongst their teams.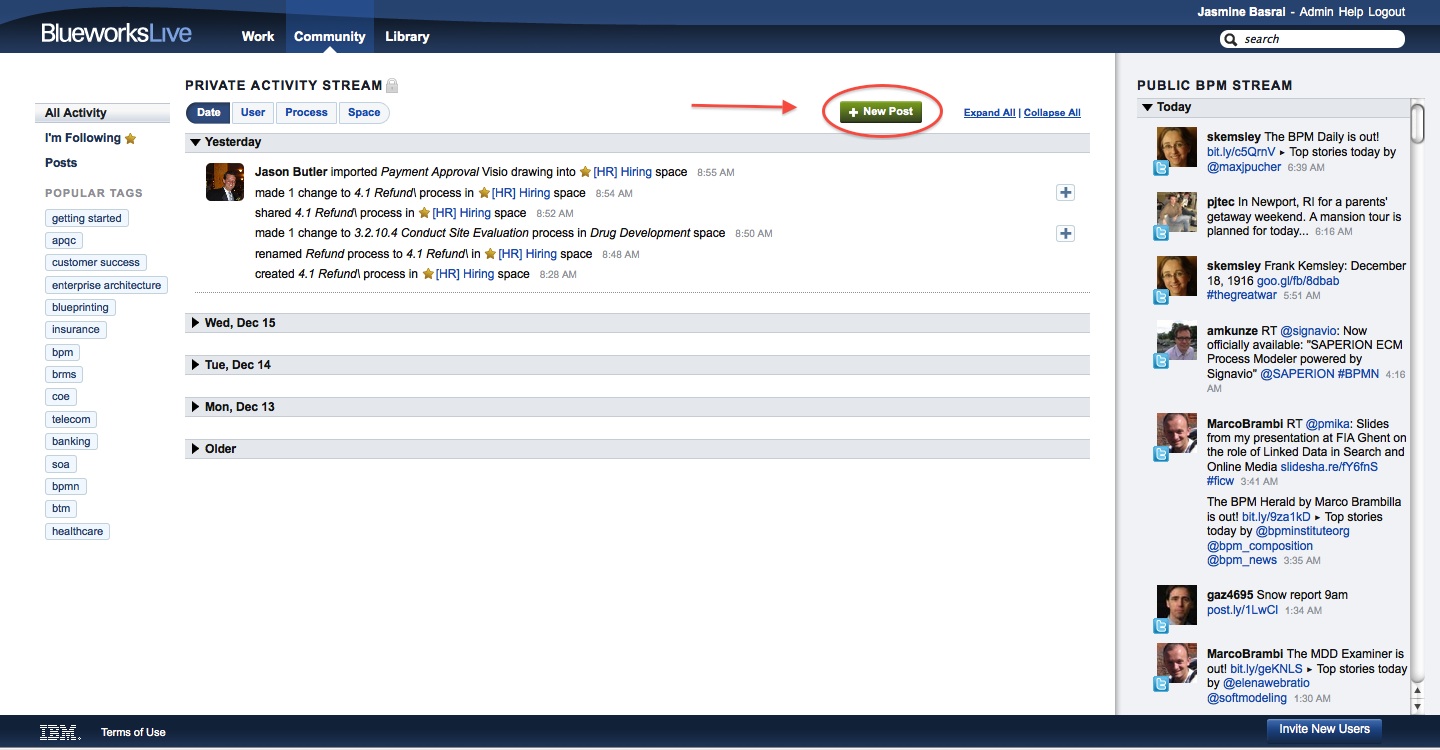 In these posts they can include a rich text post as well as any necessary attachments to help their teams with their BPM projects. This is one way to help organize teams to be a part of specific spaces, depending on their areas of focus. Users who create posts automatically follow those posts to collaborate more with their teammates. This was one of the biggest motivations of moving to the new space concept where now information can be organized beyond just processes to include process apps and posts to help you organize your companies initiatives, whether they be around disseminating process information, automating simple processes, or discovering and documenting how your company works.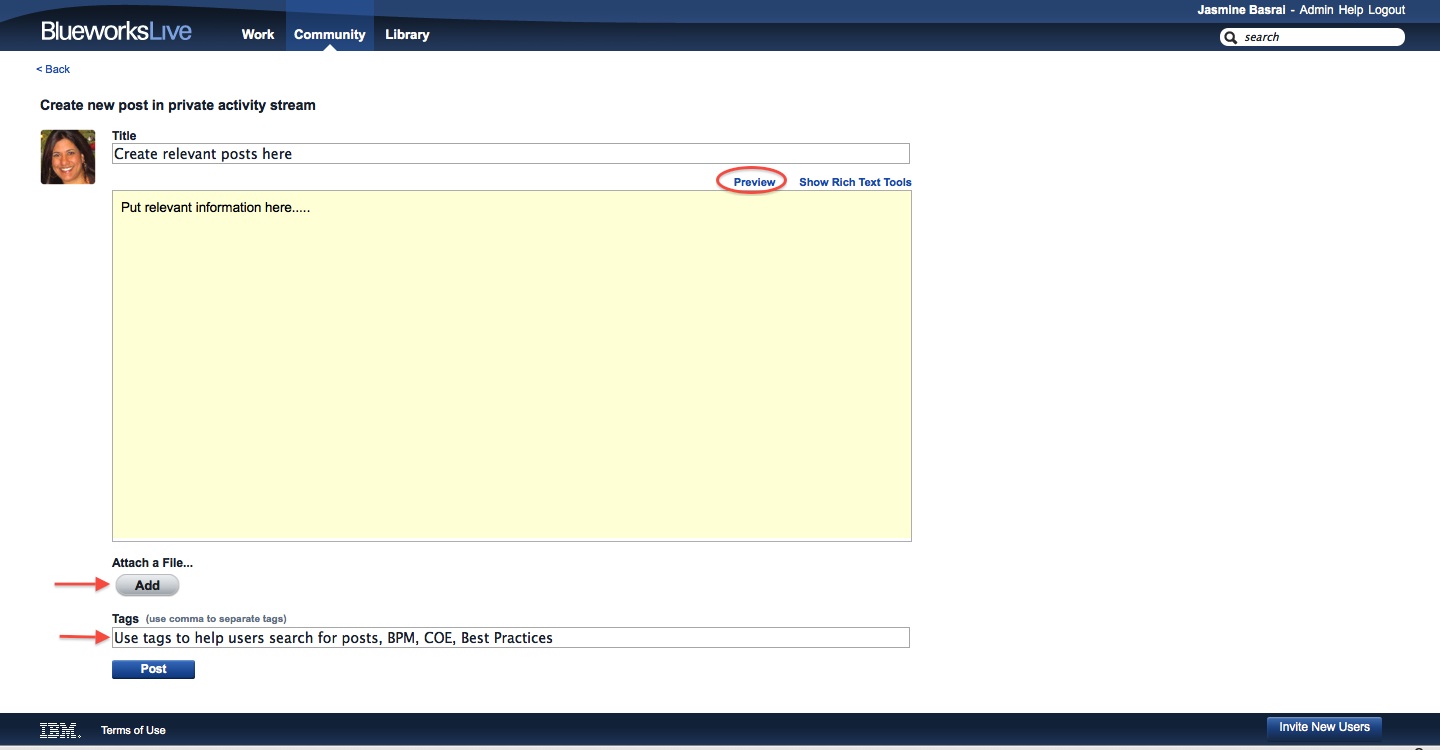 We encourage you to test out this new feature to see how you can share your companies best practices, standards, and general lessons learned in how BPM, process modeling, and automation are done in your organizations.
Also we here at IBM would like to thank all of our customers for helping Blueworks Live be a great success on 2010. We know that transitions of all types are challenging but we are committed to ensuring that each of our customers experience a high level of satisfaction and quality that they received from Lombardi and now expect from IBM. Blueworks Live represents an exciting new era of BPM for IBM and we are committed to ensure our customers help shape the direction for this new era.
Best wishes for 2011
Blueworks Live Product Management
Jasmine Basrai & Cliff Vars